We are proud to offer you a comprehensive website for your individual and small group health insurance needs.
We offer FREE real time LIVE online insurance quotes and online applications from multiple Florida health insurance companies including United Healthcare, Aetna, Humana, and many more.
We believe in Total Transparency. Don't just request quotes. Compare quotes in real time and then apply online from the convenience of your own home or office!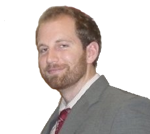 Real Time Health Quotes LLC
President
Joel J. Ohman, CFP™
Joel Ohman is a CERTIFIED FINANCIAL PLANNER™ and licensed independent life and health insurance agent. Joel specializes in life and health insurance for individuals, families, and the self-employed.
Joel loves working with start up businesses and small business owners to help them achieve their entrepreneurial goals.
He has his Master's of Business Administration with an Entrepreneurship and ISM concentration from the University of South Florida.
Real Time Health Quotes LLC
Head Sales Manager
Mark MacFawn
Mark MacFawn is a licensed independent life and health insurance agent that is focused on helping clients to save money on their health insurance costs. Mark has a solid understanding of both State and Federal health insurance laws and specializes in helping those with pre-existing health conditions make smart health insurance choices.
Mark puts client needs first and is dedicated to working hard to find all clients the very best plan for their health insurance needs. Mark is one of the top producing health insurance agents in the state of Florida and consistently helps clients sign up for over 50 individual health insurance applications in total every month.
He has his BS in Business Administration and is focused on not only helping clients but using his knowledge to train new agents. His goal is to help all clients in a personal, professional, and consistent way and to train new agents to be top notch professionals.
Call or Email for a Free Consultation:
The best way to get expert advice is to request free health insurance quotes at the top of the page and then speak with a licensed agent who will help personally answer any questions that you might have. For additional information, please use our website contact form or use the information below:
Real Time Health Quotes LLC
546 Ballough Road
Daytona Beach, FL 32114
Phone: 813-774-9555
Toll Free: 800-985-9449
Fax: 813-830-7219
Not a resident of FL? Click for free health insurance quotes from top health insurance providers in all 50 states!